Our Services: SEARCH ENGINE MARKETING (SEM)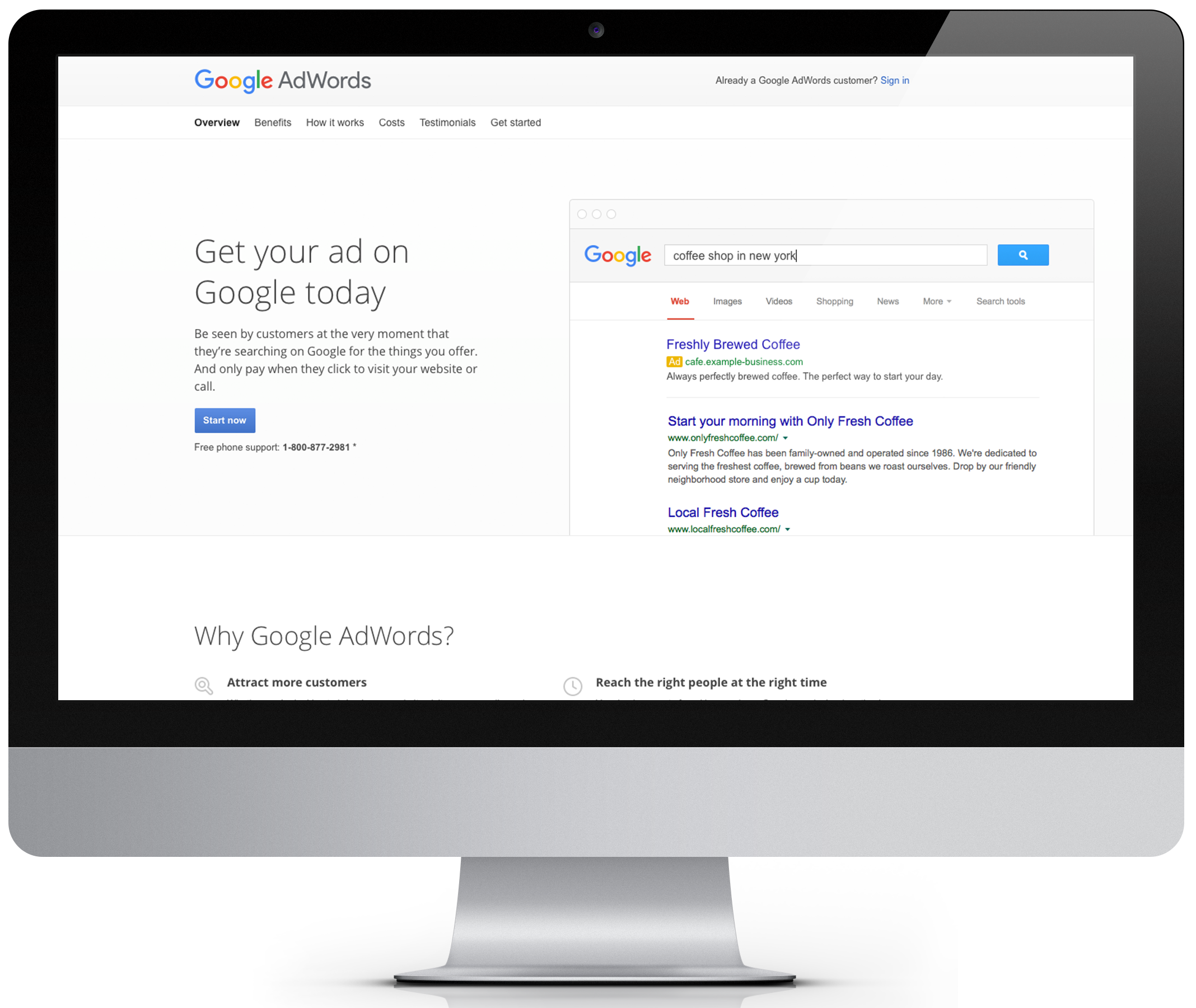 When you are in immediate need of traffic to your site or you have a special you want to promote, there's no better way to achieve results than through Search Engine Marketing. We are a certified Google Partner with proven expertise to set up and manage your paid advertising, either through the Google Search network or display ads (banner ads) through Google's vast Display Network.
We'll work with you and in partnership with Google to determine your most effective keywords, advertising copy, and landing page copy to achieve the results you need with the lowest cost per click (CPC) and highest click through rate (CTR) possible. We'll set up tracking on your website or landing page to show you the effectiveness of your ads and give you monthly reports showing how much traffic and conversions resulted from your advertising dollars being spent.
Contact us today for a free consultation on how SEM can help your business achieve the traffic and conversions that will put you ahead of your competition.